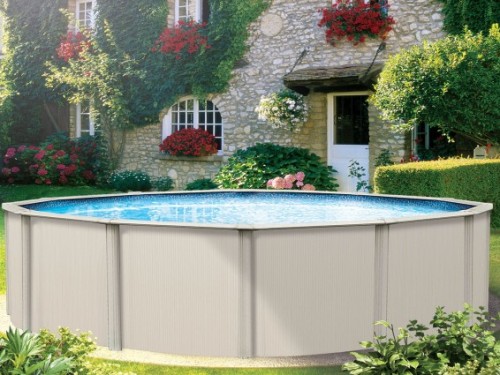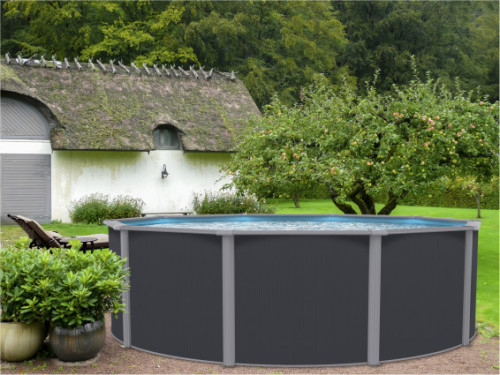 Above Ground Pool - Getting started
Published on 27 August 2015
These pools can be installed quickly, and can be easily dismantled and transported if you ever move to a new home.
Above ground pools are a fantastic option for those who want the enjoyment of a pool without investing the time and money required for an inground pool. 
Above ground pools can be built in round or oval shapes in a number of sizes to suit your backyard, and can be finished with a variety beautiful design-inspired liners to give your pool a custom look. And with dozens of above ground pool designs and liner options available, you can mix and match to create your perfect combination.
Strong, rustproof and contoured for great looks, resin is now the leading material for above ground pool construction. But steel, the trusty standby of above ground pools, has also undergone constant improvement over the years through the development of new coatings and protective finishes to keep it from rusting or degrading.
Today's above ground pools are stronger, sturdier, and longer-lasting than ever – a fact reflected in the impressive warranties that come with many high-end pools.
When you choose an above ground swimming pool for your backyard, you will be swimming, entertaining and relaxing before you know it! Explore your options for add-ons, designs and features!
The Installation Process
Above ground pools can be installed by professional pool builders or, if you're the do-it-yourself type, with the help of some willing friends. Just make sure you check with your local pool retailer first — he can help guide you through the selection process and discuss the best options for installation and local permit standards.
You can have an above ground pool up and ready for swimming in just a few days. Here's how you do it:
Site Leveling
Site Leveling is the first step. A level site is critical to protecting the structural integrity of the pool. Your pool layout will be marked in your back yard and, if needed, heavy equipment will be brought in to level the site. Once the soil is leveled, a layer of sand will be spread over the area to give it a firm foundation.
Framing
Framing is when the walls of the pool are assembled and secured — supports may need to be added for extra stability. If you've planned for decking or walkways around your pool, those areas will be framed so placement of plumbing and electrical systems can be determined. When planning the placement of your plumbing and electrical systems, it's important to keep equipment away from the entrance to the pool.
Finishing
Finishing is the final step. It's time to install the vinyl liner and carefully work it into the proper position. When this is done, you'll fill the pool with water. Now you're ready for the finishing touches!
Add-on Features
You're almost ready to start swimming! Now that your pool is built and filled, you can add ladders and filtration systems. You can also finish and furnish your deck, and add some landscaping. And don't forget about safety features! Keeping your pool safe means keeping it fun for everyone.
Energy Efficiency
Two chief causes of wasted energy for swimming pools are evaporation (and subsequent heat loss) and pump use: with a more modest surface area and lower-powered pumps than many inground pools, above ground pools are often much more energy-friendly.
Related Products
More Maintenance Tips