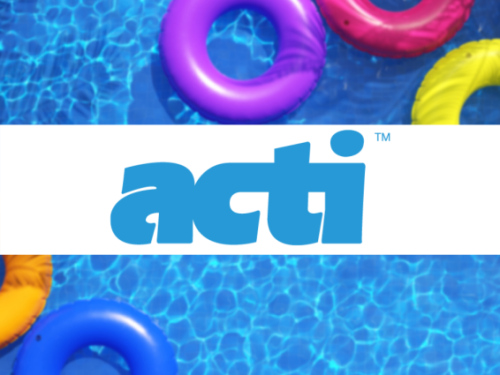 The ACTI range, our solution to all your maintenance needs
Published on 27 June 2022
Whether you treat your pool manually, via dosing pumps or even through salt electrolysis, our ACTI range meets all your needs. 
ACTI is a brand of pool and spa water care products. The quality of pool water depends primarily on the quality of its filtration. A cleaned and descaled filter is essential. 

At the opening of the pool and during the season, regular analyses should be carried out, particularly of the pH, alkalinity and hardness of the water.  

During the season, treat the pool to ensure it is disinfected and disinfecting. 

ACTI offers all the products necessary for pool maintenance in 3 stages: 
Water balance for pH, alkalinity and hardness (Solid or Liquid) 
Regular or shock disinfection with all the products in use (Bromine, Chlorine, Salt for electrolysis, Active Oxygen...). The products are available in powder, pebbles, stick or liquid form. 
Water treatment in special cases (Anti-algae, Anti-scale, descaling, filter cleaner, winterization...) 
 
The ACTI range brings together quality products made with selected active ingredients at an affordable price. 

You can find all the products on the websites www.acti-chemical.com. A description of the product, instructions for use, as well as product and safety data sheets are available on the latter.