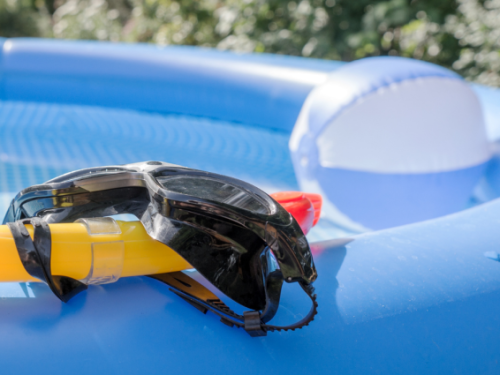 Above ground pools
Published on 06 June 2022
Above ground pools are inexpensive and quick to install. Check out the models offered by Garden Leisure!
During the summer, it is nice to be able to cool off by a pool. But not everyone has been able to or has had the time to plan for the construction of a pool. 

To remedy this problem, there are many above-ground pools that require little or no construction work. 
There are pools to suit all tastes, shapes and budgets. 

Garden Leisure offers 4 types of pools: Tubular pools, steel pools, resin pools and wooden pools. 
Garden Leisure's tubular pools are 100% Italian made with a self-supporting metal frame (European patent) and an anti-algae and anti-UV treated polyester cover. They are available in different sizes. 

The Pacific SILVERMIST and SERENA above ground pools are made of high-quality steel and offer excellent value for money. Indeed, the walls do not require any maintenance and resist in time. These two pools can be easily integrated into a garden and are available in round or oval format. 

The GEMINI pool is made from resin and includes 3 models, round and oval. Its resin composition makes it compatible with electrolysis treatment. It also has other advantages such as easy assembly, maintenance-free walls and an appearance that combines quality and aesthetics. 
To make the most of the Garden Leisure above ground pools, they include a complete kit with filtration and heat pump. 

Finally, Garden Leisure offer a wide range of wooden above ground pools that will blend harmoniously into any garden. They come in a variety of sizes and shapes (round, oval and rectangle). 

You can also complete your above-ground pool with a dedicated cleaner, a Poolstyle heat pump or even protect it with a special cover. 

Discover our products on swimmingpool.eu 
More Maintenance Tips
Improve

The Must-Have Accessories to Make Your Pool the Perfect Oasis

If you're putting in a swimming pool, you've no doubt deliberated about its size, shape, and depth, and you've created a budget that will make this all a reality. But once you've determined those basics, you'll also want to consider the many options available so you can personalize and "accessorize" your outdoor oasis.