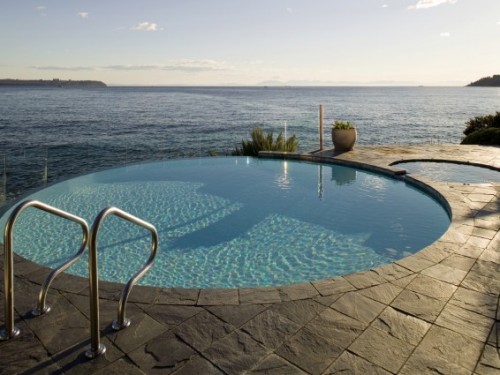 Assembly Procedures: Everything You Need To Know
Published on 09 May 2014
This information will help you to select your building procedures.
Do you think you will install your pool by yourself, or will you call on a professional?
What sort of terrain are you building on, and what are the constraints?
How will you choose the shape, the size, the type of floor and also the equipment for your future pool?
How much time do you have to build your pool?
How much use will you get out of it?
What building techniques masters the professional you rely on ?
The Installation Process
Before you can enjoy your beautiful new pool, you might have to endure a few weeks of inconvenience in your backyard. Once you're past the stage of excavation and into the fun of designing, you'll see that it's all well worth it. There are three key stages of pool construction:
Excavation
An access way to your site will be made to begin excavation. The pool layout will be marked so that you can protect any trees or areas from being affected by the pool. Your builder will need to gather all of the necessary permits, and then the heavy equipment will be brought in to dig the hole. Underground utilities will need to be checked before the digging begins.
Framing
Your builder will set and secure the substructure of your pool to keep it in place, then the bottom of the pool will be shaped and smoothed. The plumbing system will be positioned, and any necessary wiring will be installed. Your builder will then frame the surrounding deck and walkway areas.
Finishing
The interior finish will then be installed. Gunite pools are finished with pneumatically applied concrete. Vinyl pools will have a liner installed and fiberglass pools will have a one-piece shell installed. Once this is complete, the pool will be filled with water and the builder will finish it off with coping, decking and anything else you've planned for your poolscape.
Related Products
More Maintenance Tips