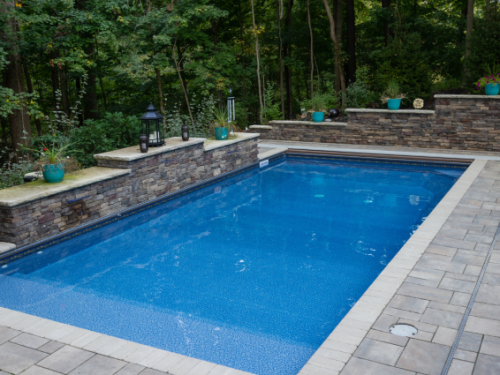 Heat pumps
Published on 29 April 2022
Which heat pump to choose ?
Heat pumps are nowadays an indispensable element of swimming pools and homes. 

Indeed, the heat pump uses the calories of a natural environment (water, air, ground, free elements) to transform them via a compressor into energy that can be used to heat but also to cool a swimming pool, a house, .... 

To choose a heat pump, you need to take into account  :
The power of the heat pump (depending on the size of your pool) 
The coefficient of performance (or COP, which measures the efficiency of the heat pump). This is generally measured with the air at 15°C and the water at 26°C.
The higher it is, the more efficient the heat pump will be 
The bathing period, as some heat pumps do not work at temperatures close to 0. 
Compressor technology. There are classic compressors with a single operating power, variable speed compressors (Inverter) which adjust their operation according to the real need and the Full inverter which associates to the compressor a variable speed fan which adapts itself according to the operation of the compressor. 

SCP offers a wide range of heat pumps to meet all consumer needs through several brands: Garden PAC, Fairland, Poolstyle, Hayward, Zodiac and Pentair. Discover our selection: 
Full Inverter heat pump 

AquaX: Equipped with the patented Inverturbo technology, the InverX is powerful (one of the best COPs on the market) and very quiet. It is one of the quietest heat pumps on the market. It can be used from -15°C and heat water up to 40°C. Easy to use thanks to its intelligent control panel and its 3 operating modes, it is also adapted to the outdoor environment with its aluminium casing. 
Garden PAC Invertech with cooling & heating function. In addition to having a very good COP and being silent, the Garden PAC full inverter offers a 7 year warranty on the compressor and a wifi connection to control the heat pump remotely. 
Garden PAC Vertical Inverturbo. With its vertical ventilation it is 10 times quieter than a standard pump and has a booster function for fast heating. 
Inverter heat pump 
Garden PAC step Inverter. For pools up to 85 m3, the Garden PAC step inverter also has a 3-speed fan, an automatic defrost function and allows savings of 50 to 70%. 
Classic heat pump 
Poolstyle Mini is the heat pump of choice for small pools and above ground pools. Despite its size it can heat water up to 40°C and has one of the best coefficients of performance on the market.